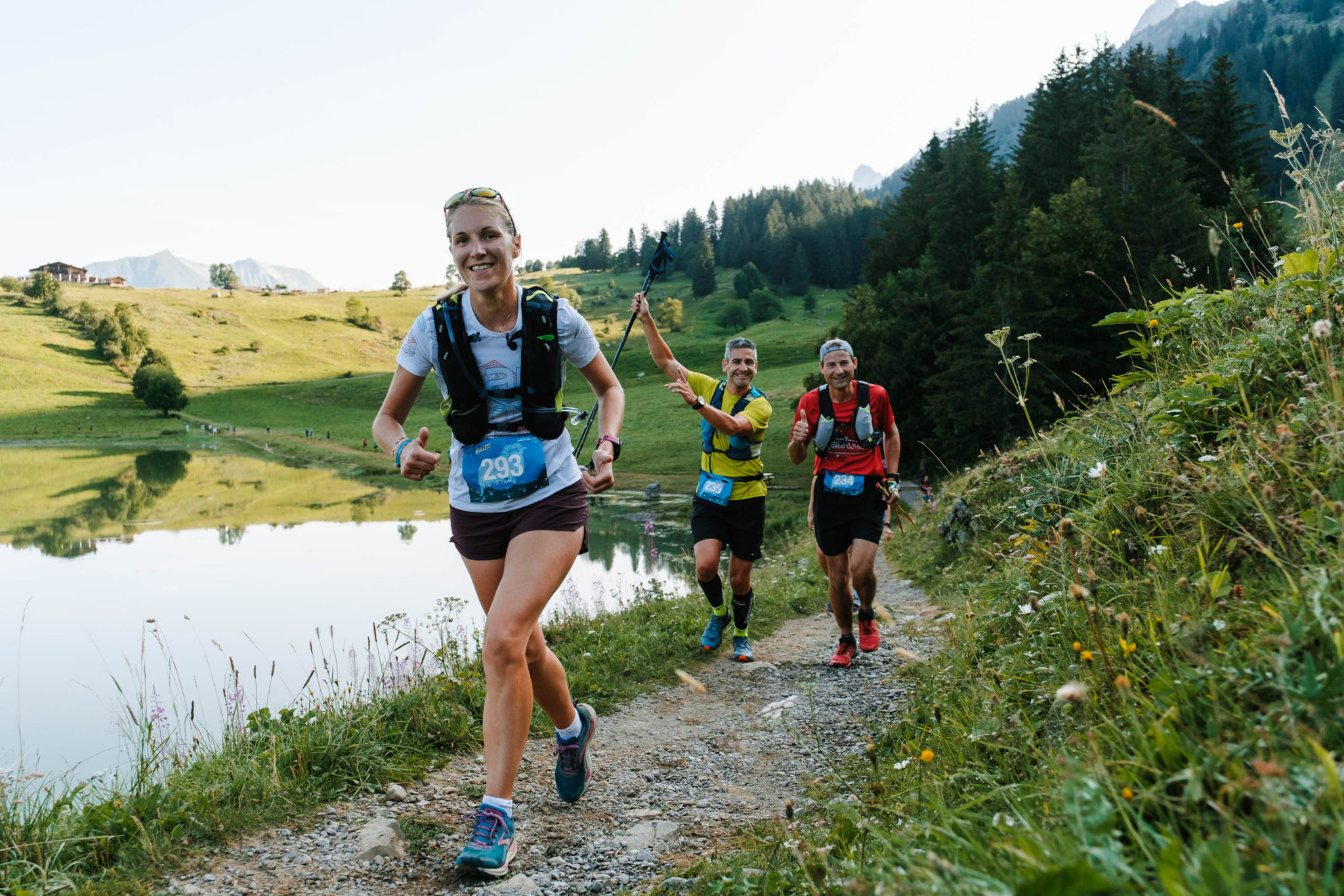 The 7 km Trail
The 7 km is also the ideal format to learn about trail running in competition! Come and challenge your friends, your family and even your colleagues on a short and explosive format!
Distance: 7 km
Difference in altitude: 180m D+ and 180m D-
Départ : 19h00 – Place de l'église
Categories: Cadets to Masters
Registration fee: 15 € + 1€ for associations
Participation: individual
Maximum number of bibs: 500
Retrait dossards : du lundi 15 août au jeudi 18 août au Club des Sports de La Clusaz / vendredi 19 août de 9h à 19h, Place de l'Eglise
Showers: Please note that showers will not be available this year
1 feeder: a liquid feeder on the course
Guarded cloakroom services
Safety and rescue on the course and at the finish
Timing of the event
A T-shirt
Prize-giving ceremony
To have a competition athletics licence, a leisure athletics licence or a Pass'Running issued by the French Athletics Federation or a medical certificate of no contraindication to the practice of athletics in competition dating less than one year before the day of the race.
FOR MINORS :
Decree no. 2021-564 of 7 May 2021 therefore provides that it is no longer necessary for minors to produce a medical certificate to obtain or renew a licence in a sports federation or to register for a sports competition organised by a federation. Nevertheless, you must answer this health questionnaire (you do not have to communicate the details of your answers) and have answered "no" to all the questions.
or
If you have not answered "no" to all the questions in the health questionnaire, you must provide us with a medical certificate stating that you are not contraindicated in practising athletics in competition or in competitive sport and that it is less than one year old on the day of the race.
5200

participants

7

tests

1

bélier to challenge