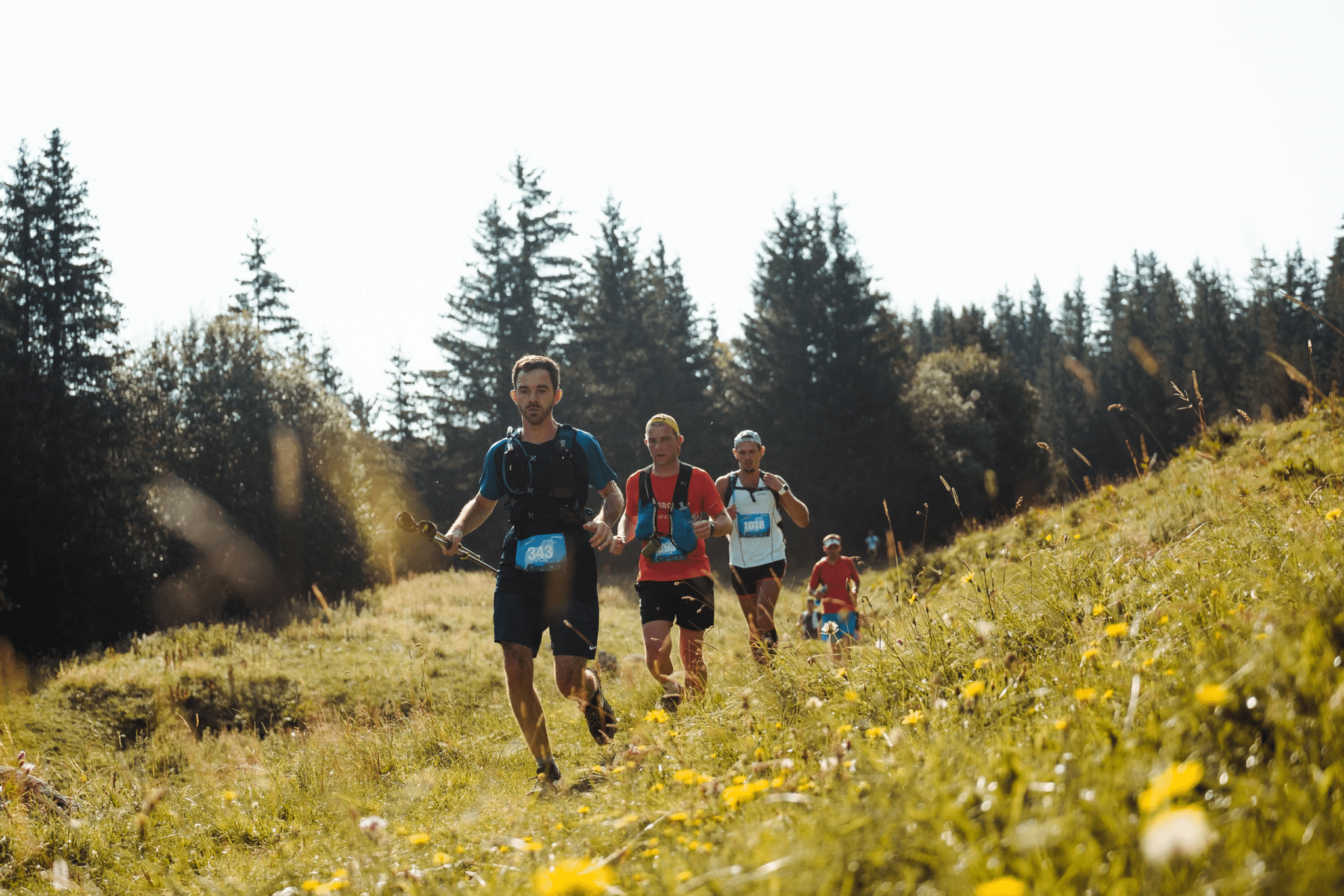 Trail 27 km
1000 m of D+.
Rates
35 € + 1€ for associations
Registration
The flagship race
Proud of our natural heritage, the 27 km Trail " Le Bélier "will take you through breathtaking panoramas. It is the flagship race of Bélier and attracts more and more enthusiasts each year who come to explore the magnificent landscapes of the Aravis massif. A real tour of the village, with passages in the 3 valley bottoms: Les Confins, Les Aravis and la Croix-Fry, with an itinerary using 95% marked trails.
Start : 8h15
Distance: 27 km
Difference in altitude: 1000m D+ and 1000m D-
Categories: Espoirs to Masters (born in 2002 and before, calendar year)
Registration fee: 35 € + 1€ for associations
Participation: individual
Deadline for entries: Thursday 18 August at 19:00 or until the maximum number of runners has been reached.
Maximum number of bibs: 1500 + 200 registered for the Super Bélier
Number collection: from Monday 15 August to Thursday 18 August at the Club des Sports de La Clusaz / Friday 19 August from 9am to 7pm, Place de l'Eglise / Saturday 20 August from 6.30am, Place de l'Eglise
This race is part of the Running Conseil Challenge of mountain races in Haute Savoie.
5 refreshment points (les Mouilles, les Confins, le Crêt du Merle, les Joux, Beauregard)
A meal at the finish area
Services Guarded changing rooms
Safety and rescue on the course and at the finish
Timing of the event
A T-shirt
Prize-giving ceremony + draw for Trail prizes
Have a competitive athletics licence, a leisure athletics licence or a Pass'Running issued by the French Athletics Federation or
A medical certificate of no contraindication to the practice of athletics in competition dating less than one year before the day of the race.
5200

participants

7

tests

1

bélier to challenge