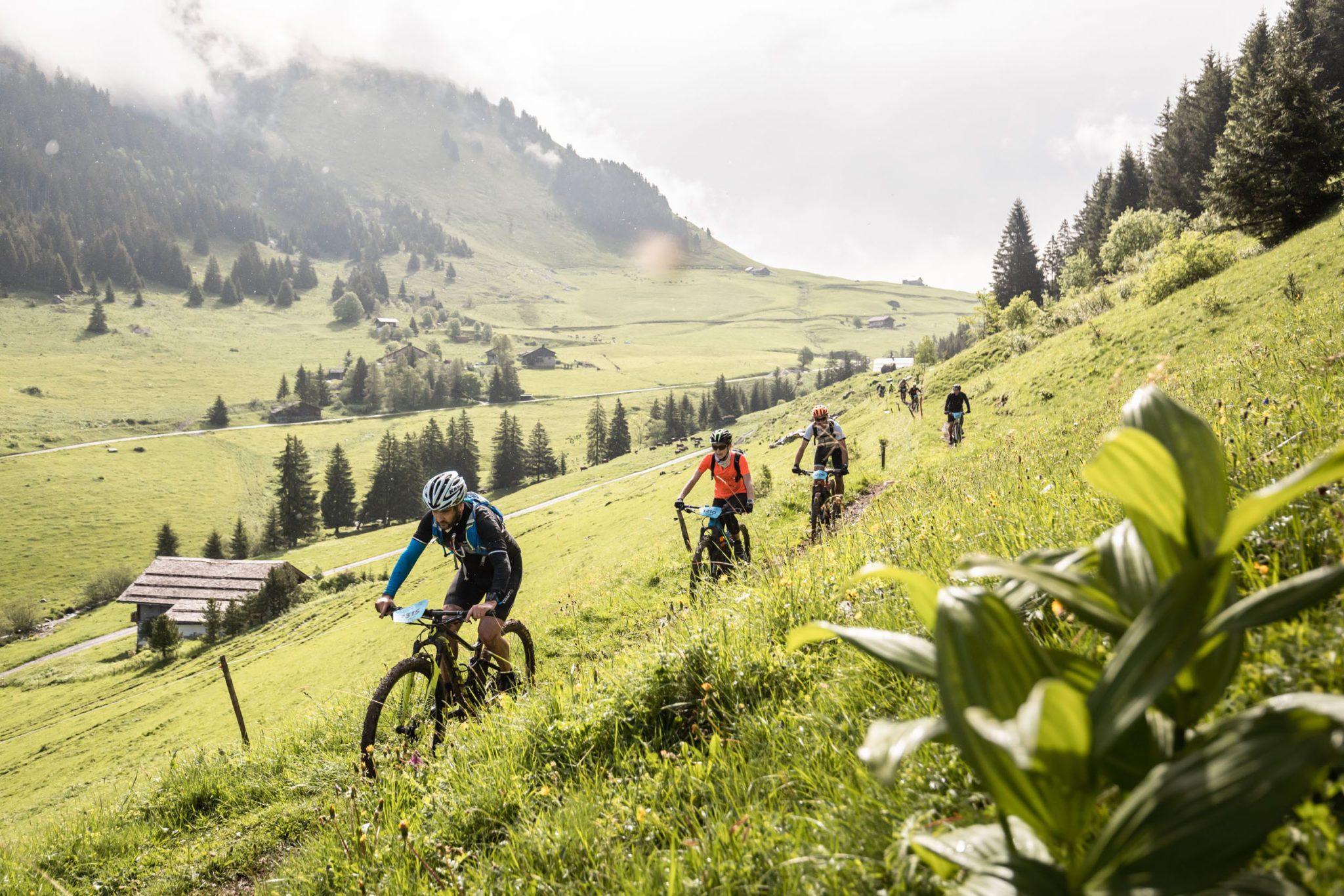 E-Rando 20-37 km
414 m to 1009 m
Start place
Summit of the Crêt du Merle chairlift (access via the chairlift)
Rates
35 € + 1€ for the Association " le comité de Jumelage La Clusaz - Aravis / Pama - Kompienga ".
Registrations
e-Rando 20-37 km
Le Bélier is a very strong character but he also knows how to please you!
In addition to our XC formats, we also offer randos!
You will then have the choice between 2 distances: 20 or 37 km by VTTAE! Depending on your level of fitness and desire, you can stop at 20 km or extend the pleasure to 37 km.
These hikes will take you through the incredible landscapes of the Aravis, from the Danay which is a real panorama of the Aravis, to the Endrant where you can admire the Charvin and the Tournette if you decide to stretch out.
No time limit, no pressure, full fun!
Start : Crêt du Merle
Arrival: Champ Giguet
Distance: 20 or 37 km VTTAE
Difference in altitude: 20 km > 414 m of D+ | 878 m of D- // 37 km > 1009 m of D+ | 1478 m of D-
Low point: 1030 m
High point: 1586 m
Number of bibs available: 250
Categories: From the Cadet category (born in 2007 and before)
Épreuve réservée aux vélos à assistance électrique
No reloading is possible on the course.
Feed stations: 20 km > Les Ascets // 37 km > Les Ascets - Merle - Col de Merdassier
A meal on arrival
Safety and rescue on the course and at the finish
A souvenir of the event
Profile | 20 km VTTAE
Profile | 37 km VTTAE
Recommended and required equipment
Compulsory equipment: Approved rigid helmet
Recommended equipment: Pair of long gloves