The little story
Le Bélier was born from the meeting of a few cluses with the same passion: running and hiking (Joseph Pollet, Yvan Dorier, Didier Thevenet, Patrick Thevenet...). They were immediately supported by several volunteers from the village and the surrounding area.
In 1989, le Bélier is no longer only accessible to runners and hikers but also to mountain bikers. The VTT edition lasted until 1999. A meteoric rise with the arrival of the first edition of the Lamb in runners and hikers in 1993.
1995 : 1st time we reached 2000 participants.
35 years later, le Bélier is still a victim of its success with more than 4000 runners and nearly 1500 hikers who cross the trails of the Aravis.
Who holds the record...?
Category Men: 1993 SANCHEZ M. Francisco, with a record time of 1h47'17.
Women's category: 2012 CAMBOULIVES Aline, for a time of 2h07'11.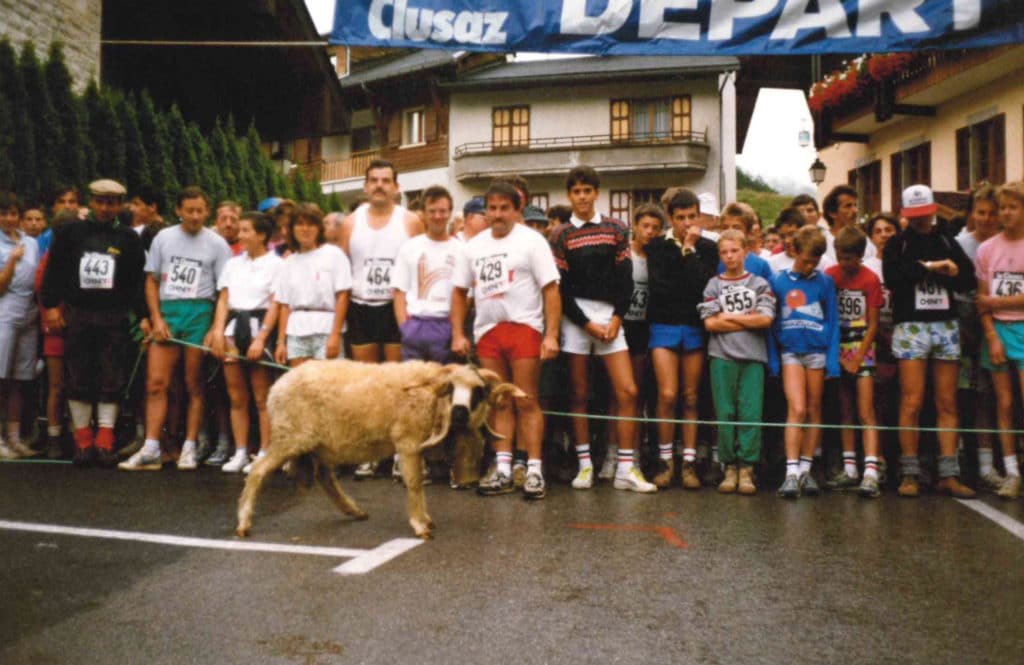 Today's le Bélier is :
A Trail & Rando event on the weekend of 19-21 August 2022, with around 8 different events
A Trail & Rando Blanc event, the first weekend of January 2023, under a starry night in the heart of the village of La Clusaz
A 100% VTT event on 11 and 12 June 2022, with XC events for the more athletic and randos and e-randos for those who want to have fun without pressure!