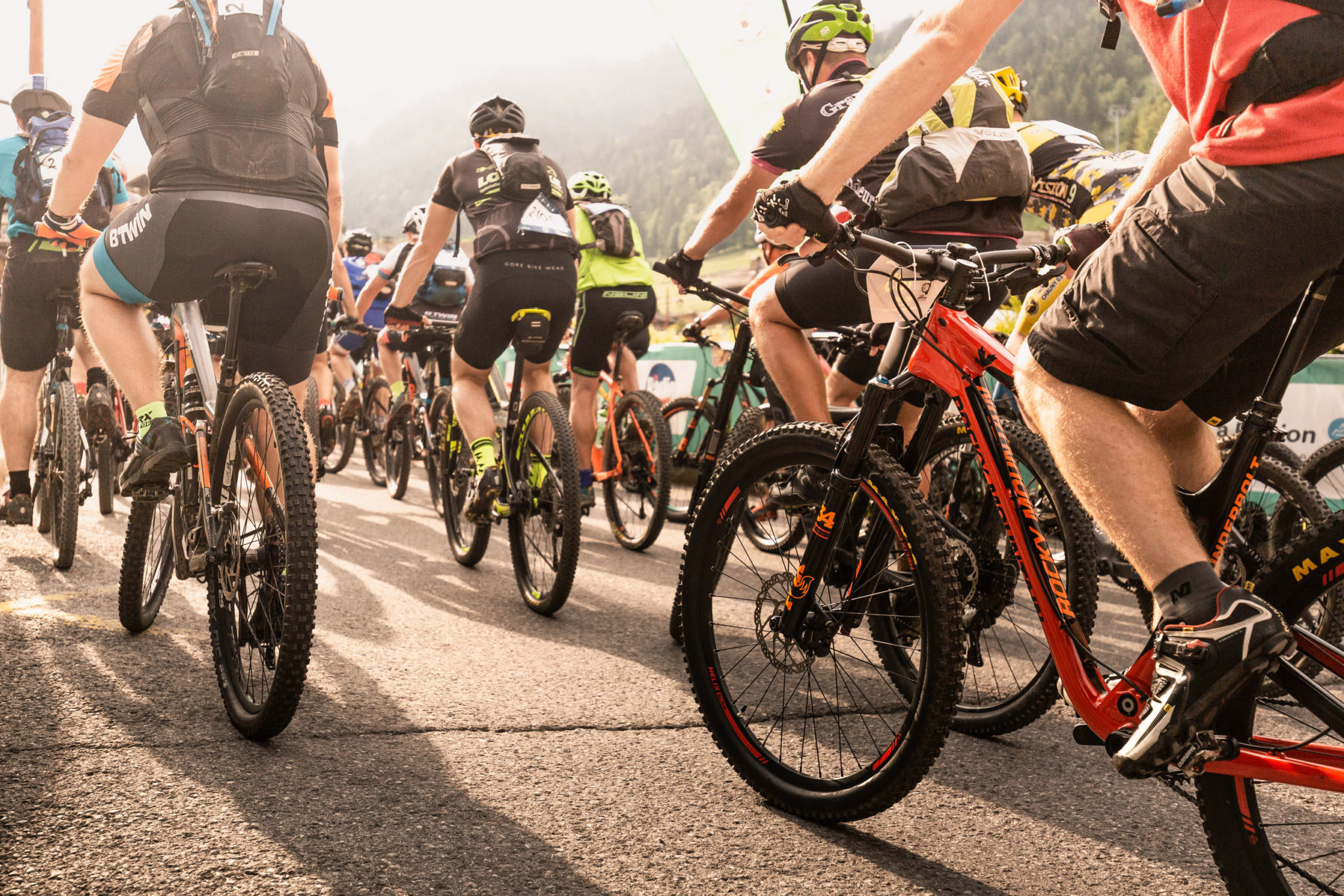 XC Short Race - 17km
354 m of D+.
Start place
Summit of the Crêt du Merle chairlift (Access via the chairlift)
Rates
23 € + 1 € for the association " le comité de Jumelage La Clusaz - Aravis / Pama - Kompiega ".
Registrations
XC Short Race - 17km
On Saturday 11 June, we are offering you a shorter and more explosive format: twice as much downhill as uphill!
Motivate your friends and come and have a go at each other: 17 km, 354 m of D+ and 666 m of D- to get some skin in the game! At sunset, you can ride through the Confins valley, with a panorama of the Aravis mountain range at Danay. Not bad the sunset on one of the most beautiful views of the valley!
If you are highly motivated, the XC Short Race - 17km is the ideal format to warm up before the XC Bélier - 51km the next day!
> format 
Start : Crêt du Merle
Arrival: Champ Giguet
Distance: 17 km
Difference in altitude: 354 m D+ | 666 m D-
Number of bibs available: 50
Categories: From the Cadet category (born in 2007 and before)
Electrically assisted bicycles are not permitted on this event.
1 supply point : La Joux
Services Guarded changing rooms
Safety and rescue on the course and at the finish
Timing of the event
A souvenir of the event
Prize-giving ceremony
FOR ADULTS :
Have a 2022 licence issued by a French federation authorising the practice of competitive cycling (FFC, FFTRI, UFOLEP cycling, FSGT cycling)
or
A medical certificate of no contraindication to the practice of cycling in competition or VTT in competition or sport in competition dated less than one year before the day of the race.
FOR MINORS :
Decree no. 2021-564 of 7 May 2021 therefore provides that it is no longer necessary for minors to produce a medical certificate to obtain or renew a licence in a sports federation or to register for a sports competition organised by a federation. Nevertheless, you must answer this health questionnaire (you do not have to communicate the details of your answers) and have answered "no" to all the questions.
or
If you have not answered "no" to all the questions in the health questionnaire, you must provide us with a medical certificate stating that you are not contraindicated in cycling or VTT in competition or in competitive sport and that it is less than one year old on the day of the race.