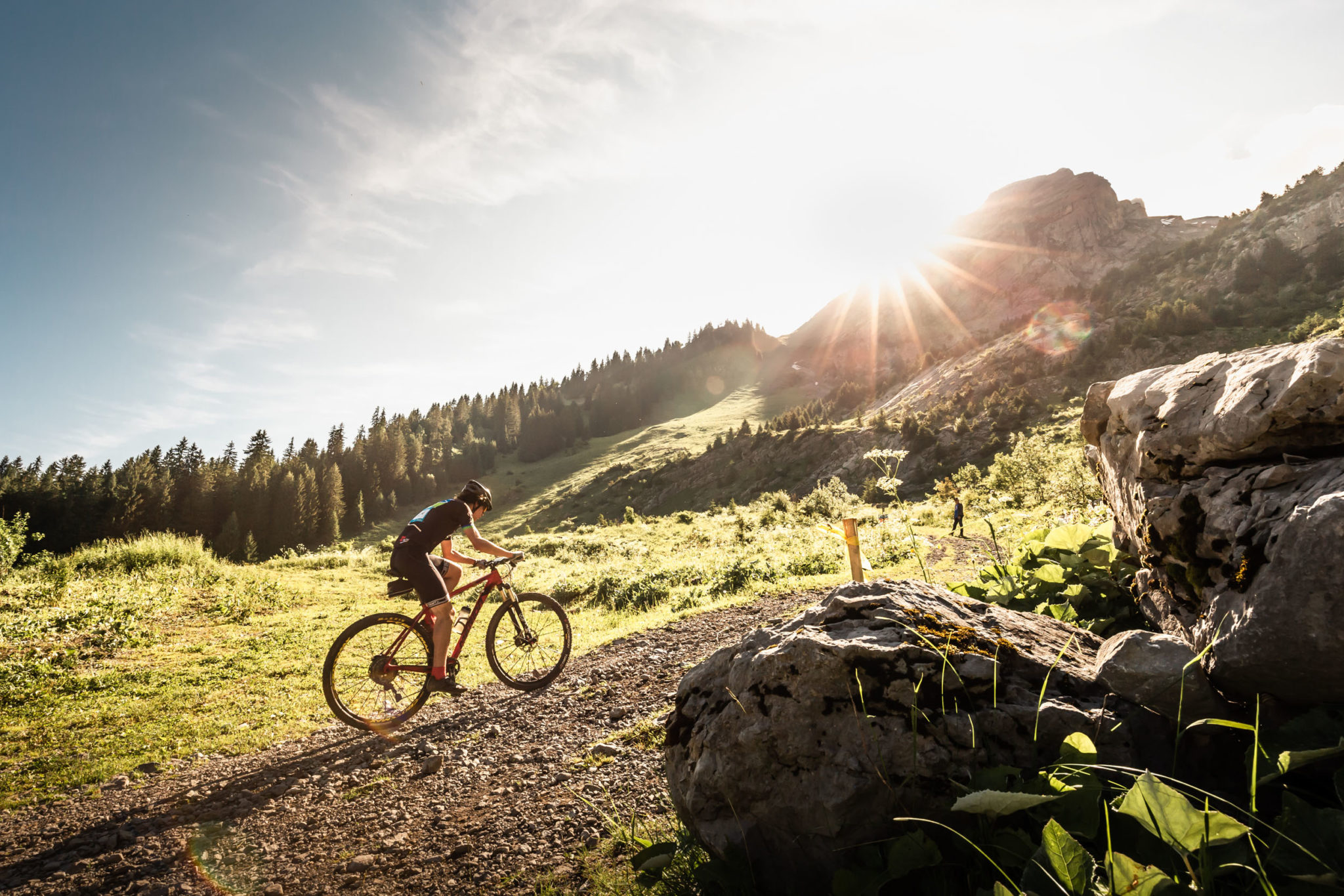 XC Bélier - 51 km
1857 m of D+.
Rates
53 € + 1 € for the association " le comité de Jumelage La Clusaz - Aravis / Pama - Kompienga ".
Registrations
Are you available on Sunday 12 June? Do you want to challenge yourself at VTT ?
Prepare your helmet, your shorts, pamper your bike and register for the XC Bélier - 51km!
The XC Bélier is the long format of the Bélier VTT which will allow you to get into the thick of it but above all to ride through all the massifs of La Clusaz: you will have the chance to pass by many emblematic places like the Danay, a real panorama on the Aravis, or the Endrant, with a view on the Charvin and the Tournette! We won't tell you more, join us for this first edition!
Start : Bossonnet
Arrival: Champ Giguet
Distance: 51 km
Difference in altitude: 1857 m of D+ | 1895 of D-
Number of bibs available: 400
Categories: From the U23 category (born in 2003 and before)
Electrically assisted bicycles are not permitted on this event.
4 refreshment points: Les Ascets - Merle - Col de Merdassier - Poutassets
A meal on arrival
Services Guarded changing rooms
Safety and rescue on the course and at the finish
Timing of the event
A souvenir of the event
Prize-giving ceremony
Recommended and required equipment
Compulsory equipment: Approved rigid helmet
Recommended equipment: Pair of long gloves
Have a 2022 licence issued by a French federation authorising the practice of competitive cycling (FFC, FFTRI, UFOLEP cycling, FSGT cycling)
or
A medical certificate of no contraindication to the practice of cycling in competition or VTT in competition or sport in competition dated less than one year before the day of the race.