All news
2nd edition of the ski touring event!
🌟 La Trace Étoilée and La Trace Poursuite are back! 🌟
With the first snowfall on the way, it's almost time to bring your skis and skins out of hibernation. For the 2nd time, we've put ski touring back on the agenda! Whether you're a mountain lover, a ski touring enthusiast or simply eager for adventure, get ready for an exceptional experience under the starry skies of La Clusaz on Friday, January 12, 2024. ❄️
🆕 Start and arrive at the foot of the Church, right in the center of the village!
⛷️ La Trace Poursuite | Fruitières Chabert :
A brand-new 2 km course with apositive vertical drop of 456 metres.
A competition to measure yourself against the Aravis champions.
The challenge of not getting caught up by the champions who will leave after you.
A comforting tartiflette at the finish.
⛷️ La Trace Étoile :
A 3 km adventure under the stars, with a positive vertical drop of 456 meters.
A convivial experience to share with family and friends.
Discover La Clusaz by night, with a breathtaking view of the Aravis mountains.
A comforting tartiflette at the finish.
It's the perfect opportunity to combine passion, challenge and unforgettable mountain moments. Get ready for a unique experience and explore La Clusaz in an exceptional way!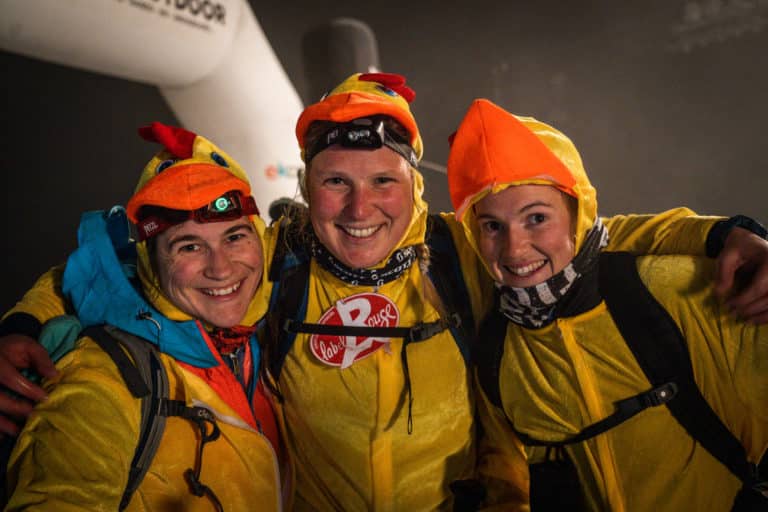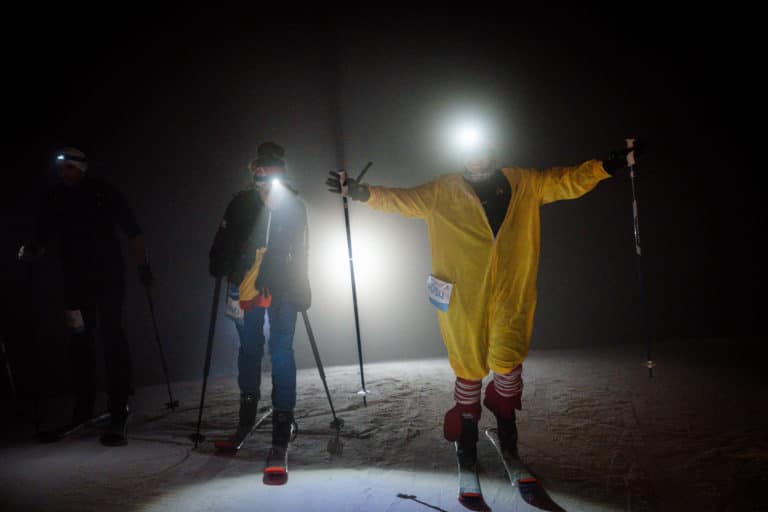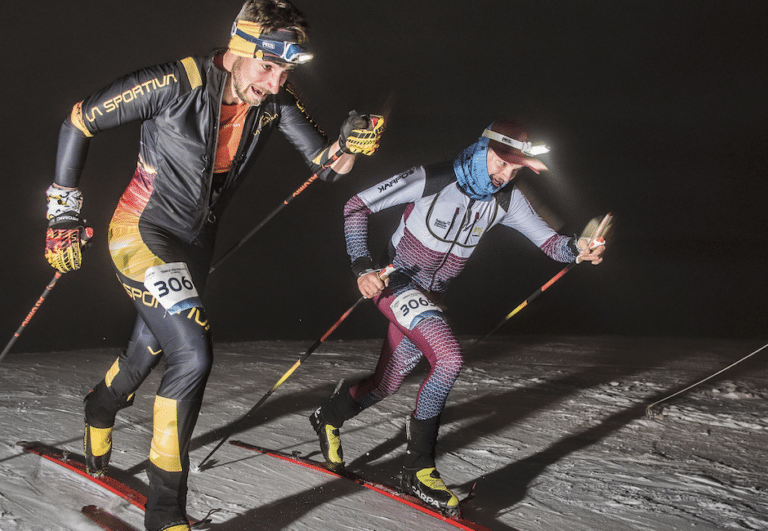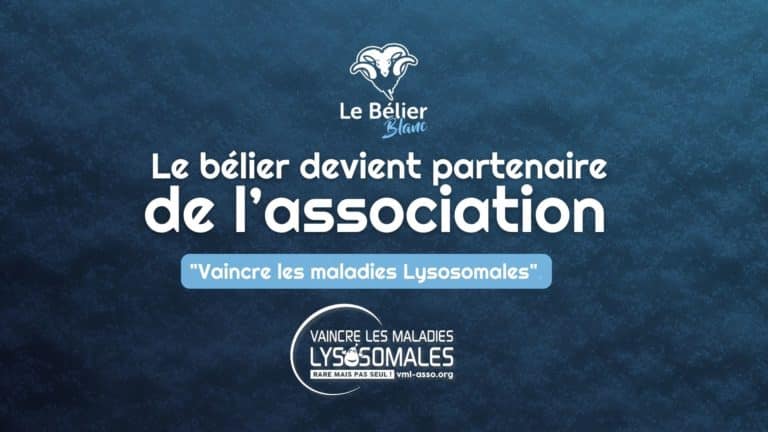 Le Bélier Blanc
Supporting a charity has always been important to le Bélier ! This year, 1€ per registration will be donated to the association "Vaincre les maladies Lysosomales".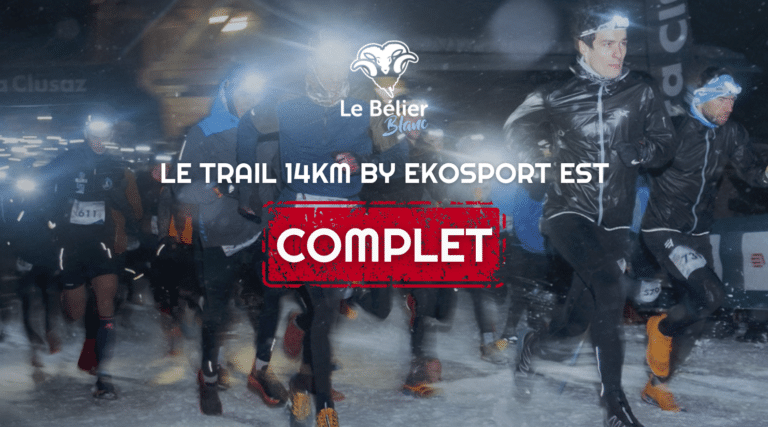 Le Bélier Blanc
My trail running friends, the 14 km Trail by EKOSPORT is already SOLD OUT!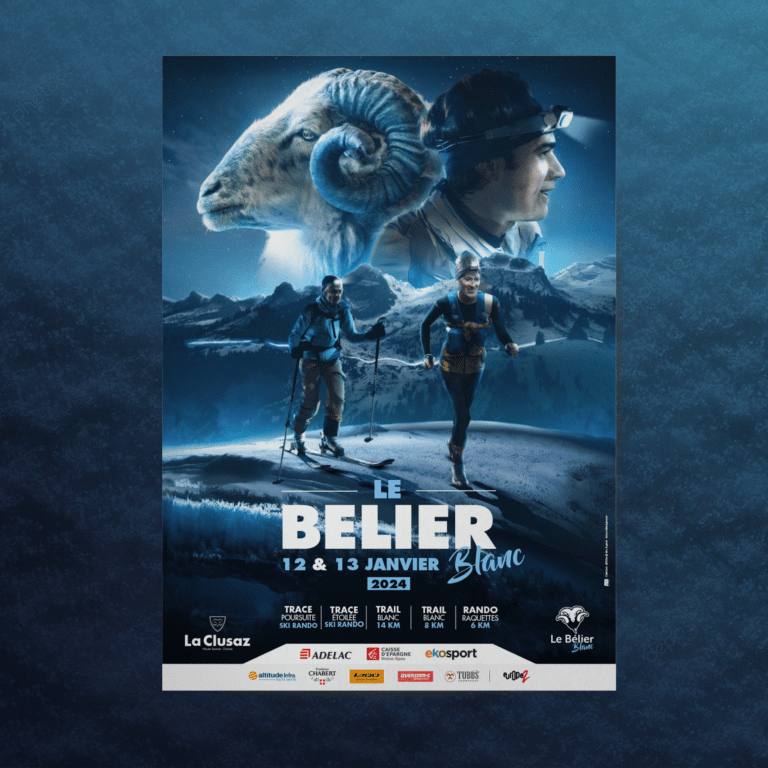 Le Bélier Blanc
With 50 days to go before the event, le bélier is really proud to show you the brand new official poster, which he created with a lot of talent and creativity.