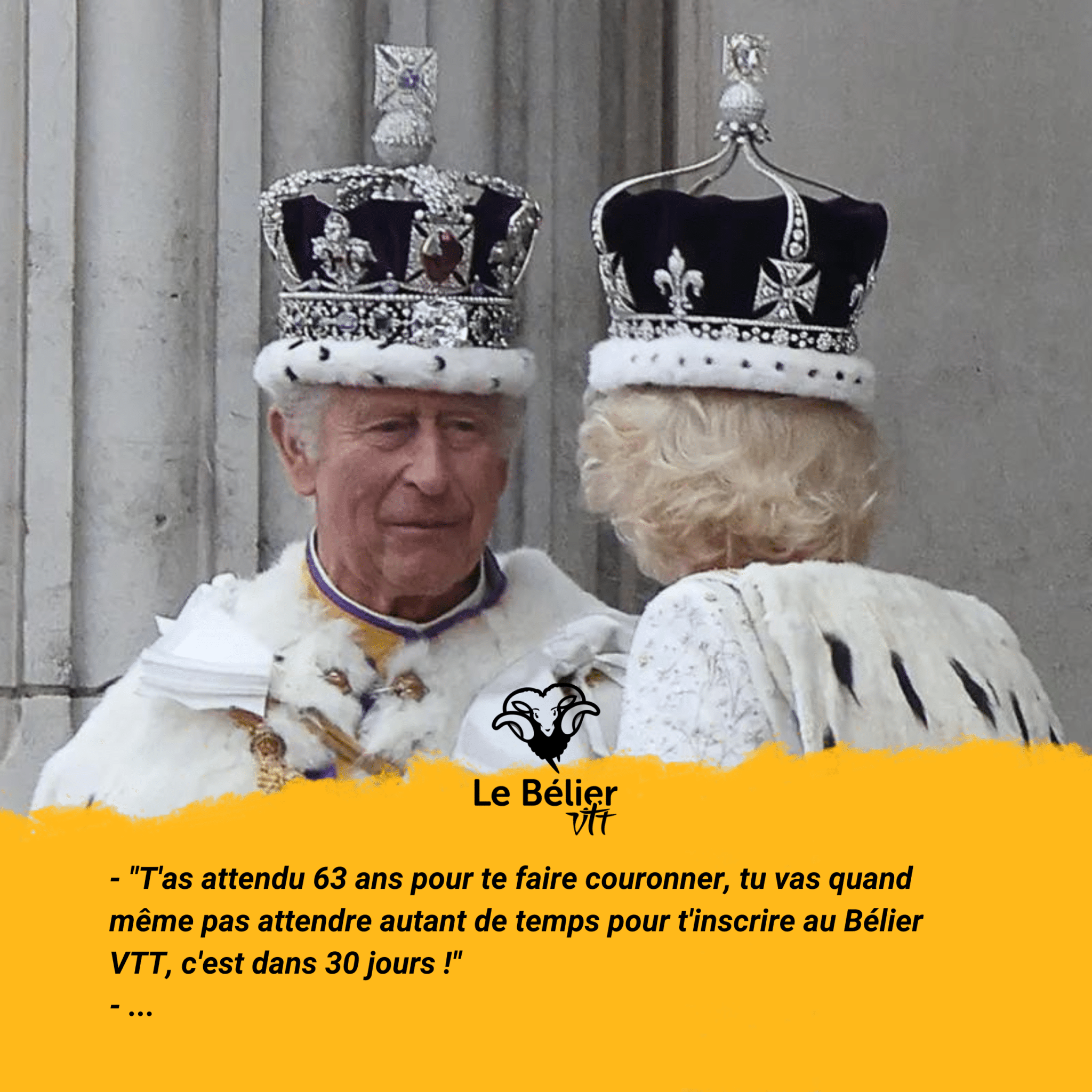 30 days before le Bélier VTT 2023 ⏳
Here we are, 30 days away from the second edition of Bélier VTT which will take place on June 10th and 11th in our village of La Clusaz.
So don't wait as long as Charles did for his coronation and don't delay in registering for one of our formats!
XC from 17 to 50 km, randos and e-randos from 18 to 37 km, a randuro, kids races... the menu of the Bélier VTT is greedy, you will inevitably find your happiness.
Want to know more about the program? 🥳